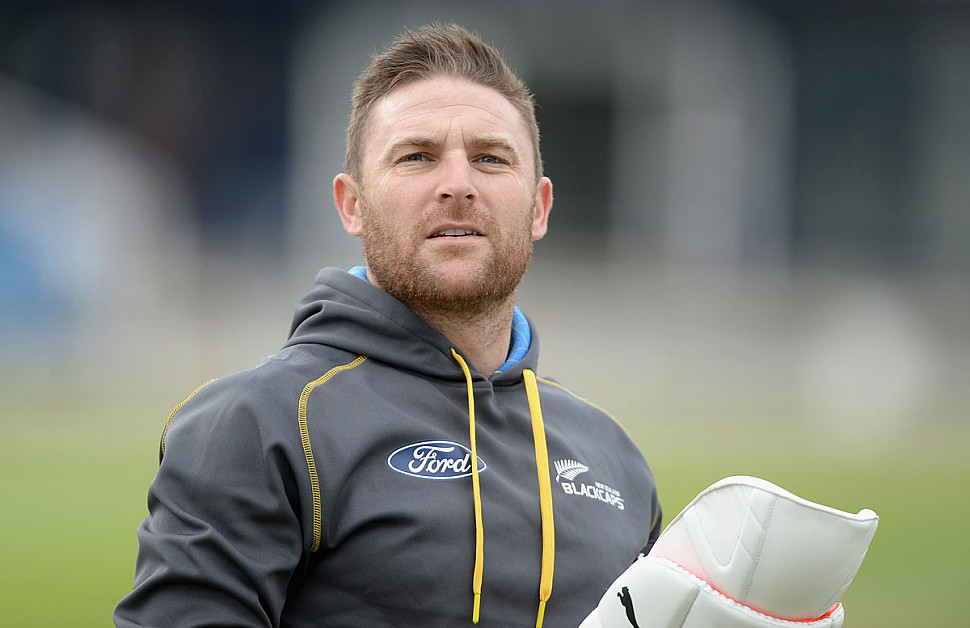 Photo by " NZC "
The Challenges Brendon McCullum have to face and fix after being named England's Head Coach
The former Blackcaps skipper will have to deal with the problems of Batting as well as Bowling department, with just two confirmed spots in the playing XI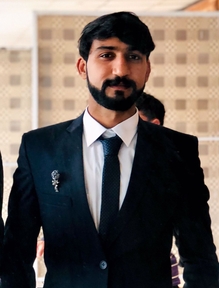 Haider Abbas
Brendon McCullum, the former New Zealand skipper and current head coach of IPL franchise KKR, has agreed to take the reins of England's Men Test team's Head Coach. The charismatic wicket-keeper batsman has signed a four-year contract to be the head coach, after some brief negotiations with the new managing director of England Cricket Board, Rob Key.
England's Test Team is in constant denial nowadays, and the English cricket board has decided to go for a new-looking England side. After winning just one game in their previous 17, there has been an overhaul in the playing side, as well as the management. It all started with Joe Root giving up the captaincy role despite being the only consistent player on his side and was replaced by Ben Stokes. Then Rob Key got appointed as the new managing director of ECB and now the change of Head Coach.
As the new Head Coach, McCullum's first challenge is a huge one and it's coming on June 2nd. New Zealand is coming to England for the tour and he has to fix a lot of problems before that, with challenges in each and every department. He will be the head coach of a side that has won just one game in the past 17 and lost 11 of them and have only two players that can be guaranteed a place in the playing XI (Root and Stokes). He will have to name his squad just a week after he has finished his duties with KKR in IPL.
A strong bond will be needed between the Coach and the Skipper
Though both at top of understanding the game, Stokes and McCullum are quite inexperienced when it comes to their new roles. Brendon McCullum has been in a coaching role with KKR since his retirement in 2019, but he has no experience when it comes to coaching a national Test side. Similarly, Ben Stokes has been a constant performer for his side but captaincy is something that will be quite new to him. They both will need each other more than anything if they want to make their stints successful.
Whenever there is a tale of a successful team, the bonding of the coach and captain would be the most significant part. It's a relationship that is the founding factor of success in any department of life. In England Cricket, there have been some cases of such relationships and they are regarded as success stories. Vaughan-Fletcher bond was a highlight for England Cricket in the early 2000s and then the great story of Strauss-Flower, which saw England's Test side as one of the most formidable sides ever. In order to achieve greatness, McCullum and Stokes will have to work and support each other, if they want to have a chance of reviving the old glory days.
Big Black Hole in the middle order needs some fixing
2021-22 has been a disappointing season for England's batting lineup. The only two batters who have made an impact are Root and Stokes. Joe Root had one of the best seasons of his career, being the top scorer by some miles and named Test Player of the Year by ICC. Apart from these two, it has been a horrible story to tell.
After the announcement by Stokes that he will be playing at number six, while former skipper, Joe Root, will bat his favorite position of Number four, there are four slots that need to be fixed and finalized. This means there are now four slots to be filled and not much there is when it comes to performance. Alex Lees and Zak Crawley are a much-expected opening pair after the disappointing tour by Hameed and Burns in West Indies and Ashes.
The important slots are number three and five, and Stokes has urged his teammates to rise up to the occasion. Jonny Bairstow, Dan Lawrence, Ollie Pope, and Dawid Malan are the main options England have for the two positions and it would be a tough competition for all of them as well as a big headache for the coach.
The problem behind the stumps
Speaking about the headaches, the wicket-keeper position has been under huge scrutiny in the past couple of years. Bairstow, Butler, and the recent Wicket-keeper from the Windies tour, Foakes are the main contenders. Butler, who was dropped before the West Indies tour, will be the main contender, looking at his form in the IPL. Bairstow is also a good option but he has made some silly mistakes behind the stumps. Then there is Foakes, who is the best Wicket-keeper in England Squad currently, though his batting skills are somewhat questionable. He, in the tour to the Caribbean, failed to make a single score of 50+ in six innings, putting a huge doubt over his spot.
Brendon McCullum, being a specialist Wicket-keeper himself during his playing days, has to get the call right. His expertise behind the stumps will play a huge role in deciding a perfect wicket-keeper between Butler, Bairstow, and Foakes.
Keeping the Pacers in good shape
Then there comes the problem of Pacers' physical condition nowadays. The tragedy with the English bowling lineup is that their most fit pacers are 40 years old James Anderson, and 36 years old Stuart Broad. Both of the veteran fast bowlers were rested for the West Indies tour and as a result, English bowlers struggled big time at Caribbean pitches.
Chris Woakes is the best possible replacement for either Broad or Anderson, but his fitness has been a huge question mark. He performed well in the absence of two experienced pacers but won't be available for the first Test at Lords. Ollie Robinson has huge potential as well but his body has been letting him down continuously. Then there is the trio of Mark Wood, Jofra Archer, and Olly Stone, but they also tend to struggle big time because of their regular injuries.
Now it's up to McCullum to devise a plan to make sure England's team hits the pinnacle on which they once stood. He has to work along with England's new white-ball head coach, and their first priority should be the development of England's fat bowling talent. What will happen is something we can't control but fans are surely excited with the arrival of Brendon McCullum, along with the new roles of Ben Stokes and Rob Key.