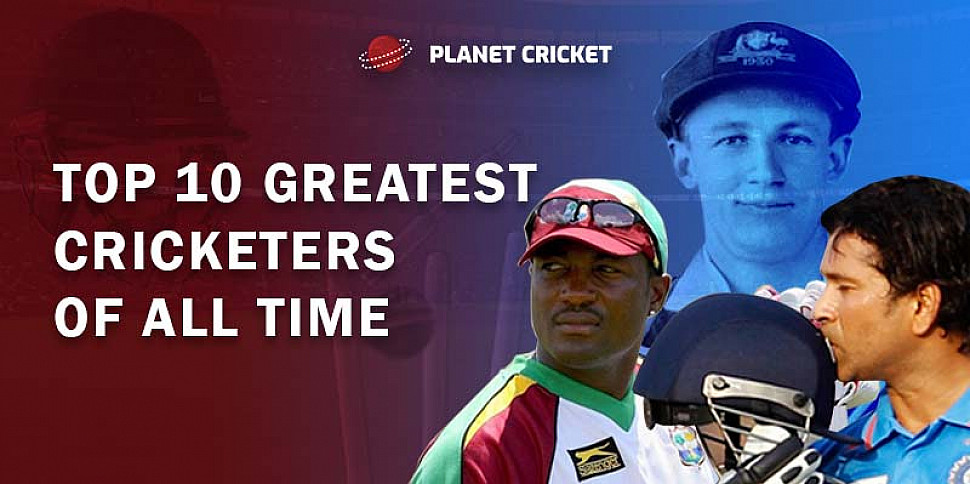 Legends Never Die: Top 10 Greatest Cricketers of All Time
A sport that has stood the test of time over 2 centuries of Cricket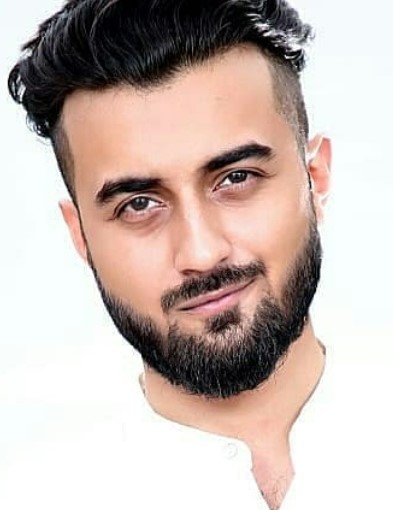 Mubasshir Ijaz
What makes a cricketer great isn't the love for fame, but the love for the game and the names we are about to mention have all the love in the world for Cricket. The modern era has seen money destroy the essence of the sport, players retiring at 28 from test match cricket, excusing their greed for 'time with family. Yeah you know everyone I'm talking about all too well. Call me nostalgic, but whatever you say you can't change my mind.
There was a time bowling over the 90Mph mark was a common thing, today it is seen as an indispensable talent. Don't get me wrong I do love the modern game as well, it is quick, fiery, and highly entraining from a spectator's point of view. The bigger-edged, lighter bats have taken scoreboards past the 500 mark in ODI's even. But the essence of the game has started to change a bit. The fieriness of the rivalry and the emotions that used to move us, it's starting to fade away.
Today we will go into the history vaults and we'll tell you about the top 10 cricketers of all time:
1. Sachin Tendulkar
Sachin is one of the few players to have made their debut at the tender age of 16. Known as a child prodigy, people expected him to do great things, but I'm sure no one expected this much. The thing that is so special about Tendulkar is the fact that he was very consistent in his 24-year career.
"The Little Master" has most commonly been referred to as a cricketing 'God" in his country. He has amassed a total of 34357 career runs in 664 matches, making him the all-time highest run-scorer in the history of the game. Moreover, he also has the most centuries in the world, with 100 centuries his record might never be broken.
Career Record:
Matches: 664, Runs: 34357, Average: 48.52
2. Sir Donald Bradman
His name is Donald, but he is the 'Don' of the game for sure. He had the most amazing career with a sad ending, to be honest. Only had he retired one game prior to the one he did, he would have an absolutely perfect 100 run average. But that golden duck forever tarnished his otherwise mind-blowing batting stats. His Batting average stands at an impressive 99.94. Even a boundary, just another 4 runs would have kept this 99.94 at 100.
1928 and 1948 his career spanned a total of 20 beautiful years, no modern era batter can ever come close to the class this man had. Mr. consistent. There is a reason games have been named after him.
Career Record:
Matches 52: Runs: 6996, Average: 99.94
3. Sir Vivian Richards
The original slogger Mr. Sir Vivian Richards is an absolute beast of the game, having a strike rate in the 90s. Many say he was ahead of his time, his confidence, shot selection, and the fact he could win you the game from any position is the reason he will forever be remembered.
He scored 291 runs in 1976 against England in their home ground, which got him massive recognition. Moreover, Sir Vivian Richards had a strike rate of 90, which at that time was extremely impressive, and even today it's quite impressive. But it wasn't just the strike rate, it was also the consistency and fear factor he brought with him.
Career Record:
Matches: 308, Runs: 12,161, Average: 49.5
4. Jacques Kallis
Most commonly called the greatest all-rounder of all time, was an indispensable player for South Africa and a very consistent performer throughout his career. He has the 26th most wickets in history with 273-wickets to his name. Moreover, as a batter, he has the 5th most runs in the game, with 25534 career runs to his name.
As an all-rounder, you either bowl well or you bat well, but he did both for his team. He represented the Protease in all formats of the game. He is the 2nd fastest batter to 13,000 test match runs. Jack Kallis has only recently retired in 2014 and scored a century in his final test. He is one of the very few players to score a ton in his last game.
Career Record:
Matches: 519, Runs: 25534, Average: 49.10, Wickets: 577
5. Brian Lara
He is the top run-scorer in history for the Caribbean Giants amassing a total of 11953. One of the most notable performances by Brian Lara has been his unbeaten 400 against England when he beat Mathew Hayden's 380* record, who had also broken Lara's 375 run record.
His career is a prime example of patience, dominance, and beauty. He also holds the record for being the fastest batter to make 10,000 runs. He often still plays charity matches and his class is still pretty much intact. We might see him play another charity match this year again.
Another player to have left such a mark on the game, that videos games are still being made in his name. Any cricketing event or brand, which has his blessings is an instant hit.
Career Record:
Matches:430, Runs: 22358, Average: 52
6. Ricky Ponting
A household name in Australia and in all homes that love cricket the 'Punter' has won 3 World Cups for Australia and has given a match winning performance on multiple occasions. He is one of the few batters to have amassed over 10,000 Test match runs and has an average above 51.
He has played the second-highest number of matches (73) as captain of an international side. Has the 2nd highest number of half-centuries (103) to his name. Moreover, he has 71 centuries in his international career, those are some impressive stats. He also scored the 2nd highest runs in the calendar year 2833 runs, is right behind Sangakkara who has 2868 runs to his name, Ponting played 2 matches less than him.
Career Record:
Matches: 560, Runs: 27483, Average: 45.95
7. Kumara Sangakkara
This left-handed legend held the Sri Lankan captaincy for over 15 wonderful years. He scored 12400 runs at an average of 57 in 134 test matches. Sangakkara still maintains the record for most double centuries in Test cricket since the 2000s, with 11 double centuries. Like this, he has a number of records to his name and in all formats of the game. We will mention some of the more notable ones here.
He holds the record for the most consecutive half-centuries in Test Match cricket with 7 in a row to his name. Has over 100 wicket-keeping dismissals and the 2nd highest stumpings in all formats of the game. Moreover, he also holds the record for the most runs in all formats of the game in a single calendar year at 2868 runs, behind him is Ricky Ponting with 2833 runs, Kumara played 2 more games than Ponting though.
Career Record:
Matches:594, Runs: 28016, Average: 46.77
8. Muthiah Muralidaran
Controversy and excitement are two words very commonly associated with this wizardly spinner, some may argue that his doubtful style should be checked and his records should be rendered null. But whatever they may say about him, he has marked himself in the game as one of the most dangerous spin bowlers to ever grace the game.
Murli has the most number of man of the series awards with 11, he is the highest wicket-taker in the history of the game 1347, Shane Warne comes second to him with 1001. He is the fastest to 800 wickets (133 matches), has taken the most wickets in a single ground (166), has bowled the most deliveries in history (63132), most stumped wickets to his name (56), has gotten the most batters out on a duck with (59).
Honestly, I could go on and on and on with his record, it's never-ending. But we'll stop here at his most notables one mentioned above.
Career Record:
Matches: 495, Wickets: 1347, Average: 22.86
9. Virat Kohli
One of the most successful Indian captains in terms of wins, his only shortfall would be the fact he has no major trophy to show for it. To put things in more perceptive he has a 70.43%-win record, which is insanely good. He has the record for scoring the most centuries (9) against a single team (West Indies).
He is the fastest batter to 12,000 career runs, getting to that landmark in just 242 matches. Moreover, he has the most T20 series player of the series award with 7 to his name. He is the 2nd highest T20 run-scorer (3227) and also has the 2nd highest number of hundreds in a calendar year. There are so many other records as well, which makes him an active legend. We need to appreciate him while he still playing.
Career Record:
Matches: 448, Runs: 23358, Average: 54.83
10. Imran Khan
I think he might be the most famous cricketer of all time, currently, the prime minister of his country, is also the only ever player to captain Pakistan to a World Cup. He came back from retirement to lead his team into winning the 1992 Cricket World Cup.
In his last 10 years in the game, he was averaging 50 with the bat and 19 with the ball. He is one of the few batters to get 1000 career runs with 100 career wickets. Khan, has the 2nd best bowling figures as a captain in a single innings getting 8 wickets.
Khan has the best ODI bowling figures playing for a losing side, he took 6 wickets for 14 runs in 10 overs against India. He is regarded as one of the best all-rounders of the game, and his World Cup victory makes him a legend.
Career Record:
Matches:263, Runs:7516, Average: 35.55, Wickets: 544
Here are some notable mentions
Guys, I'm deeply sorry if I missed anyone, there are just so many great players to have graced the game. Choosing the top 10 has been very stressful, to be honest. But I still think there are some players who deserve to be on this list. So, we are going to make a handful of honorary mentions below:
• Adam Gilchrist (AUS)
• Chris Gayle (WI)
• Steve Waugh (AUS)
• Inzamam Ul Haq (PAK)
• Jack Hobbs (ENG)
• Shaun Pollock (SA)
• Javed Miandad (PAK)
• Glenn Donald McGrath (AUS)
• Sanath Jaysuriya (SRI)
• Wasim Akram (PAK)
• Shane Warne (AUS)
• Ian Botham (ENG)
• Rahul Dravid (IND)
• Kapil Dev (IND)
• Garfield Sobers (WI)