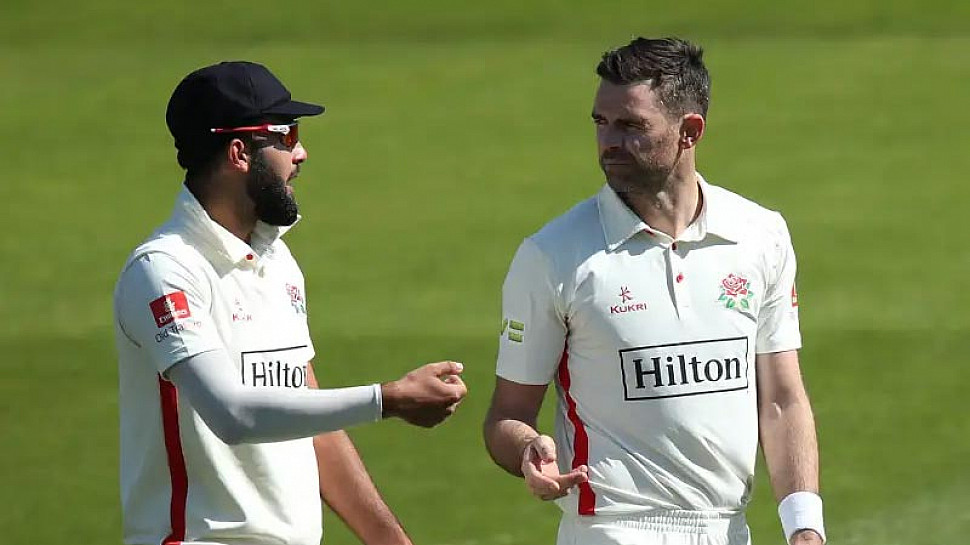 Photo by " ICC "
"It's been great bowling with him" - James Anderson praises Hasan Ali, amazed by the celebration style as well
The 40-years old English pacer was in awe of Hasan Ali, after Pakistani Pacer's dominating performance in County Season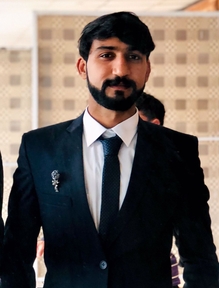 Haider Abbas
The veteran English pacer, James Anderson, has showered praise on Hasan Ali, after the superb performance of the Pakistani pacer in the ongoing county season. Pakistani quick, who is currently playing for Lancashire in Division one, is the joint top wicket-taker in the two divisions. Hasan Ali quoted last month that he is looking to learn from the experienced English fast bowlers and Jimmy has responded by praising the Pakistani pacer.
Hasan Ali is one of the nine Pakistani cricketers who are currently playing in the County season. He has been exceptional with the ball in hand, despite having a horrible past 12 months. He was adjudged player of the month for April by his club, courtesy of his 24 dismissals in just eight innings. He now has a total of 74 wickets in 19 matches (36 innings) in the traditional Test format.
In an interview with BBC Radio 5 Live, Jimmy Anderson said, "Hasan Ali is an absolute legend, great guy and bowler. He's quite quick and he gives it everything, every ball. He's been amazing for Lancashire. He got Player of the Month for Lancashire in April and he's got skills. It's been great bowling with him. You can learn a lot from people you have not played with before when you see how they operate and see the different things they do. Although he's been asking me a lot of questions about what I do, I've also been watching him and have learned some stuff from him".
He also added about the energy and passion Hasan Ali has brought to the team, "He just loves cricket and bowling. When you sign an overseas player, sometimes you're never quite sure if they're coming to get an experience of the conditions or the money. But he literally loves cricket, he will bowl all day long, he will never say no to the captain or say I am feeling tired or I need a rest".
On the unique celebration of Hasan Ali
Hasan Ali has been in the news a lot of times for his crazy and enthusiastic celebrations. While playing for Gloucestershire last month, Hasan Ali bowled a seaming delivery to James Bracey, which was missed by the batter and as a result, broke the middle stumps. This brought out the celebration of Hasan Ali which was enjoyed by fans, players as well as commentary box equally. Talking about the celebrations, Jimmy said,
"I like his celebration, I am amazed he can be so focused on bowling, and all of a sudden he gets a wicket and he's bang straight into the routine. He sort of bends his leg at the knees, his hands sort of touch the ground almost, and then he pulls his hands back quickly, I can't really describe it. Whenever he has done in the past, he has done in front of big crowds, in county cricket, it's quite loud 'Hooo, heee, Hoooo".